Introducing InsurTech - insurance for the 21st century
March 29, 2017
The waves of change being driven by digital technology are washing over all industries, and the insurance industry is no exception. In this article, we look at a host of innovative new tech-driven insurance services generally referred to as InsurTech, and the companies dedicated to providing these services.
InsurTech making rapid headway in the United States
Last year saw dramatic movement in the Japanese financial industry as leading Japanese financial institutions strengthened their commitment to FinTech, began exploiting advanced technologies such as AI and blockchain, and aggressively collaborated with venture capital. Japanese companies also paid close attention to FinTech case studies in the United States, including payment settlement systems such as Venmo's P2P (peer-to-peer) payment and Square's mobile POS, as well as innovative new products in the loans market such as Lending Club's P2P lending system and OnDeck's non-bank small-business lending program.
The insurance field is ripe for innovation. In today's data-driven world, there are huge opportunities for insurance to leverage big data to improve every aspect of their operations. In the financial world, FinTech has already shown how this can be done, with hundreds of startups delivering a versatile range of innovative new services. A similar upsurge can now be seen in the insurance field as interest in InsurTech grows, especially in the United States.
Why is InsurTech so popular in the United States?
According to research by NAIC(1), total insurance fees collected in 2015 around the world amounted to approximately 5.2 trillion dollars. The United States ranked first at roughly 2 trillion dollars, with Japan ranked second at 450 billion dollars. While 81%(2) of Japanese adults have life insurance, more than half of Americans between the ages of 25 and 64 do not own life insurance (according to a study by LIMRA(3)). Given this fact, it is obvious that individual insurance rates in the United States must be astronomical. This is due almost entirely to high medical expenses in the United States. According to a Harvard University study, medical expenses account for about 62% of personal bankruptcies in the United States(4). The study also reported that roughly 72% of those who filed for bankruptcy due to medical expenses had some form of health insurance coverage. Perhaps one reason why so many Americans don't have life insurance is that they are not satisfied with their existing health insurance coverage. The ability to fine-tune insurance coverage to meet the demands of Americans discouraged by existing offerings is believed to be one of the forces driving the rapid adoption of InsurTech-related services.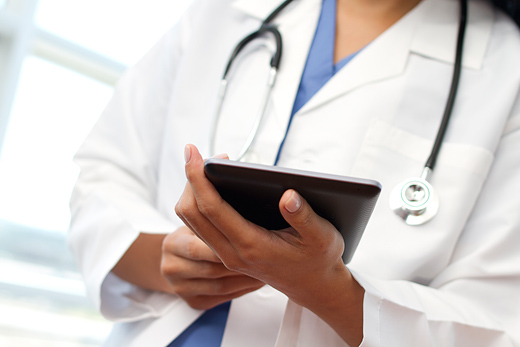 (1) National Association of Insurance Commissioners
(2) "FY 2016 Survey on Life Protection" conducted by the Japan Institute of Life Insurance
(3) Life Insurance Marketing and Research Association, Inc.
(4) http://www.huffingtonpost.com/simple-thrifty-living/top-10-reasons-people-go-_b_6887642.html
Big insurance companies are working closely with startups
According to CB Insight(5), of the 15.1 billion dollars invested in FinTech in August 2016, more than a billion went into InsurTech. Since 2014, the field has also seen the emergence of numerous startups valued at over a billion dollars — so-called unicorns.
Another study(6) conducted by CB Insights found that the total funds raised by the top ten InsurTech venture capital firms alone was about a billion dollars. The venture capital firm that raised the most was Oscar Health (founded in 2013), which offers a type of insurance focused on individual health management, with 400 million dollars, followed by Clover Health (founded in 2014) with 160 million dollars.
As dissatisfaction with and distrust of conventional insurance in the United States grows, investment in InsurTech is booming. Numerous startups are rushing into the void, leveraging big data and advanced AI technology to offer innovative new products and services that promise greater reliability, efficiency, and personalization.
All of this is generating a lot of excitement. And not just among entrepreneurs and investors. Major insurance companies are also getting on board, actively seeking to make deals with the new InsurTech startups. For example, French multinational insurance firm AXA has formed an alliance with Silicon Valley startup Trov to provide on-demand insurance(7) for the UK. Meanwhile, US giant State Farm has partnered with Airware, which markets an operating system for commercial drones, to evaluate damage to houses. According to CB Insights, there were about thirty different arrangements between big insurance and InsurTech startups in 2016 alone(6).
(5) http://www.businessinsider.com/the-fintech-report-2016-financial-industry-trends-and-investment-2016-12
(6) https://www.cbinsights.com/blog/insurance-tech-recap-q1-2016/
(7) Refers to a service that provides coverage for a specific item for a specific term.
Changed expectations for insurance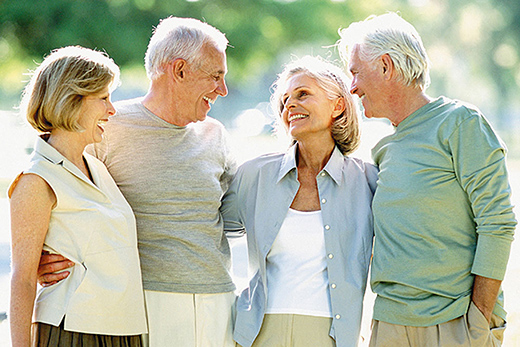 Insurance companies are in the business of risk. In general, InsurTech startups take two approaches to evaluating and managing risk.
1. Individual optimization of risk
Until now, individual lifestyle behaviors — such as only driving your car on weekends, taking your camera with you on a trip once a month, or taking your laptop with you when you go out — have not received much consideration when someone buys a new insurance policy or renews an existing one. Consumers today are no longer satisfied with one-size-fits-all policies; they want insurance customized to their individual needs. Companies like Trov and Clover have responded to this gap in the market, offering on-demand insurance policies that cover specific items for specific terms. Others like Metromile provide pay-per-mile auto insurance.
Trov and Clover insurance policies can be purchased quickly and easily when needed using a smartphone app. These policies can be used to cover electronic devices such as computers and cameras, as well as jewels and pets. By expanding the flexibility and possibilities of insurance, as well as by offering coverage of items normally not covered by insurance, both companies are aiming squarely at Millennials, who so far have proven an elusive target for conventional insurance companies. Customized, individually optimized, efficient, affordable — these are the critical components of insurance in the future.
2. Prevention by risk avoidance
The most familiar forms of insurance are health insurance, life insurance, and auto insurance for hospitalization and other emergencies. Most of them are intended to protect the insured from significant potential loss by providing funds when risks become actualized. Recently, new insurance products have been developed that actively seek to prevent the insured risk from occurring that help subscribers to take preventive actions.
Oscar Health and Clover Health provide typical examples of this trend. Oscar Health distributes a wrist-band type wearable device to their subscribers free of charge. They promote walking to prevent disease and offer an insurance product that pays rewards when subscribers hit their step goal. This is a unique product that promotes exercise as a means of preventing obesity and diabetes by providing an incentive in the form of rewards. Clover Health offers health management intervention type policies for the elderly. They use original technology to analyze the risk of disease based on medical data and checkup data and provide customer-specific advice that can help promote and maintain good health.
These are just a few examples. Now insurance is transforming itself from a product that only comes into effect once the insured risk has been actualized into a service that actively helps subscribers reduce and avoid risks, creating new relationships between insurance firms and their customers. This is a trend that will continue to accelerate in the future as big data and IoT become increasingly embedded in everyday life.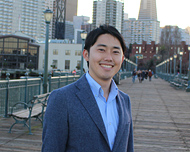 Hiroshi Yamaguchi

Business Development Manager, NEC Corporation of America

Engaged in planning and promotion of research and utilization of new technologies and services originating from the United States since June 2016. Previously worked as a system engineer developing applications and planning systems for financial institutions.