The contents of this article are drawn from the AFP's News
The front lines of educational reform - What kind of education in an AI era?
March 15, 2018
We have now entered an era when artificial intelligence (AI) has defeated humans at chess, Shogi and even Go. Accordingly, conversations these days often drift towards the question of what types of work will disappear in the next ten or twenty years. In other words, what jobs will be replaced by computers? It is no longer the case, of course, that one can feel safe and secure after graduating from a top university and finding a position at a large company. Nor can those in occupations requiring specialized knowledge like doctors and lawyers relax since they know that much work even in their fields is now performed by computers. On the other hand, there are still many children around the world who are too poor even to go to school. Moreover, it is also said that low levels of parental education achievement can lead to poverty and social exclusion for children, thus creating a negative spiral.
Will I be controlled by AI? Will I be able to master AI? Taking a step beyond such worries, we need to pose and reconsider fundamental questions about education. In an AI era, what should children learn? Indeed, what is the purpose of learning?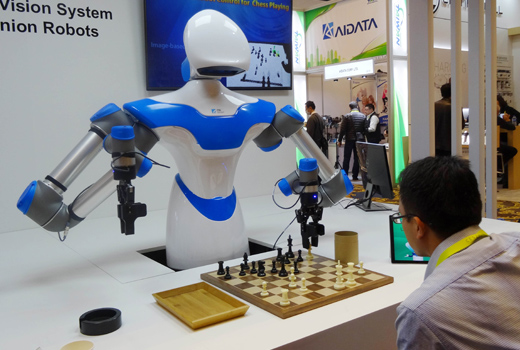 Creating environments where children can learn safely
The announcement in November 2016 that, based on EU statistics, 1 in 4 children in the EU are in danger of falling into poverty came as quite a shock.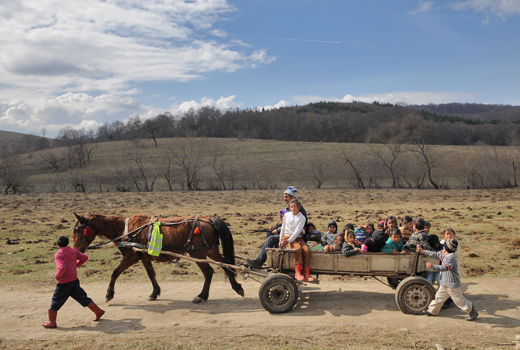 According to the EU Statistics Bureau, 25,624,000 or 26.9% of children under the age of 18 in the EU are at risk of falling into poverty. This is a slight improvement over the 25,957,000 or 27.5% of EU children found to be at risk of poverty in a 2010 survey, but clearly the problem remains severe. In addition, as the EU Statistics Bureau has pointed out, the risk of poverty and social exclusion greatly increases when parents' educational levels are low, creating a vicious cycle that cannot be easily escaped.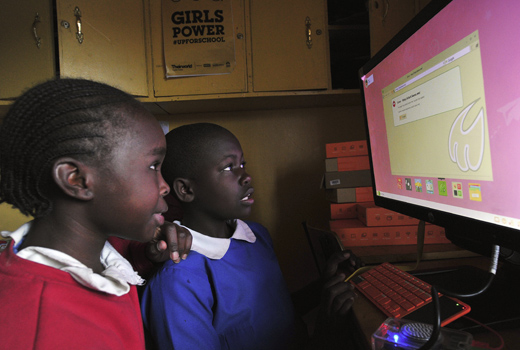 In the "State of World Population" white paper released in October 2016, the UN Population Fund estimates that efforts by developing countries to improve girls' health and sex education could have a positive economic impact of about $21 billion.
This study estimates that the number of 6-11 year old girls who had never attended school is roughly 16 million, nearly twice the figure for boys the same age. The reasons behind this discrepancy include non-modern practices such as forced marriage and child labor. Further, the 10-19 year old female population of Africa and the Middle East accounts for 70% of this demographic for the entire world population, and in these areas the number of girls who advance to secondary education is quite low.
For developing countries, future prosperity depends in part on whether or not investments are made over the next decade and a half to support girls' health, education and independence. In short, there is a fork in the road. One path leads towards potentially dramatic economic growth and escape from poverty. The other path misses that opportunity.
Using ICT to give all children opportunities to learn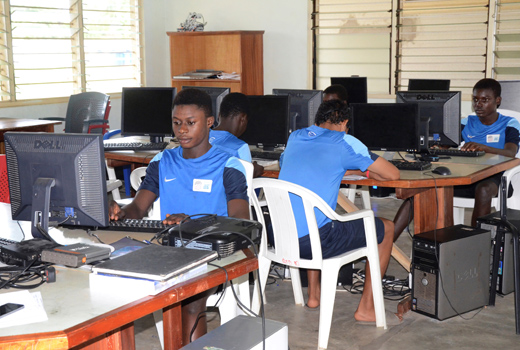 The Right to Dream Academy is a soccer school in Africa established by British social entrepreneurs in 1999. From humble beginnings as a training ground for only a few boys at a small playground in the Ghanaian capital of Accra, the school has blossomed over the past 16 years. Over 90 students from 7 countries are enrolled, living together in dormitories and pursuing a life of rigorous dedication. The academy excels not only at soccer but also in academic fields. It is certified by Cambridge Assessment International Education and offers various foreign and domestic curriculum.
The mission of the Right to Dream Academy is to "develop role models for Africa." This means to develop individuals who understand the problems Africa is grappling with, who have the ability and opportunity to communicate these problems to the world, and who can inspire, create and lead positive change. This is an investment in African youth that will support the development of African countries and regions in the future.
Role models are not limited to athletes. Creators who develop innovative products and services are highly valued global stars as well. In the field of programming we find another innovative school. Make School was founded by two MIT and UCLA dropouts in their twenties. The school offers a long-term course in which students propose ways to think about future schooling. Recently this innovative school has even moved into Japan, Taiwan, Singapore and other parts of Asia. At this school, students study alongside their classmates from around the world, listening to lectures and stories from creators actually developing new technologies in Silicon Valley.
MOOCS is another term that many readers may have heard. Massive Open Online Courses (MOOCS) are large-scale open lectures available on the internet that anyone can join for free. When students meet the requirements for the course they are given a completion certificate. It seems likely that, someday soon, many people will obtain scholarships, employment or advance towards higher education by receiving such certificates.
STEM+A=STEAM – For children of today who will support tomorrow
The term STEM is, as many readers will know, a compound term formed by combining Science, Technology, Engineering and Mathematics. During the Obama Presidency, STEM was used frequently during discussions of policy proposals for education and immigration issues and subsequently garnered global attention. To continue to develop human resources familiar with STEM subjects, it is necessary to adapt and evolve to the world of internet of things and Big Data.
Education must not, however, be limited to STEM. In recent years, professor of Tokyo University and prominent education reformer Hiroshi Suzuki has repeatedly suggested that in an AI era in which computers can out-perform people at so many tasks what is left for humans to pursue are the arts of goodness and beauty. For that reason, he calls for adding an 'A' for the 'arts' to the traditional STEM subjects, thus creating a more humanities inclusive STEAM curriculum.
Already, in classrooms around the world, there is a growing appreciation for education that transcends traditional fields. In a detailed treatise on such methods titled "Visual Thinking Strategies: Using Art to Deepen Learning Across School Disciplines," former Metropolitan Museum of Art (MoMA) education director Philip Yenawine describes how young business people gather early in the morning at MoMA not only to expand learning but also to cultivate a creative imagination that will be useful in solving business problems.
The MoMA in New York has made over 200,000 pieces of paintings, sculpture and jewelry available for free download as high resolution digital images on its website. More surprisingly, these downloaded images can be used without restriction. Although we would like children creating the future to see and feel real things as much as possible, through technology it has become possible to come closer to them.
Instead of fearing an AI era, we must join technology and human hands together. True education cultivates individuals who can create a world steeped in goodness and beauty.