Do not underestimate China's sharing economy: The secret to the competitive strength of the leader in matching of demand and supply
August 31, 2018
The rise of China's IT-based sharing economy, such as bike sharing or car sharing, is gaining worldwide attention. It's dramatic growth stems from the accuracy with which it matches demand and supply through the use of big data. China's sharing economy has achieved a high level of quality in the "delivery of products and services to right where you need them, anytime you need them." This is what puts China's sharing economy ahead of the rest.
A correct understanding of this phenomenon is essential in delving into the changes taking place in Chinese society. This article revolves around this topic.
20 years of practicing ride sharing
Probably not so many Japanese have heard of the Chinese name Wang Yong. He is remembered as the man who first popularized the concept of ride sharing in China. In 1998, soon after arriving in Beijing from Hunan Province, Wang Yong successfully started his own design company and bought a car. One rainy day on his way home from his office in the city, he saw an old woman walking without an umbrella and drenched in rain.
"Do you want a ride?"
When they reached her house, the old woman was very happy and could not express her gratitude enough, thanking Wang Yong over and over again. It was an unforgettable experience that made him think, "Since I ride alone anyway, I should take somebody with me; it's fun and would save resources, and it would be good for the environment, too." At that point in his life, he also had somehow felt tired of a society that was lacking of human touch, as someone who has moved from the country to the city.
From the next day onwards, he started sharing rides to and from work everyday. Later on this practice became widely known as "順風車" (shùn fēng chē, meaning "free ride" or "ride-sharing"), which eventually became a social phenomenon in China. "順風" literally means "tail wind," and the word points to strangers riding the "tail wind" together towards the same direction. It is not known who coined this term, but I think this is a brilliant word.
Wang Yong travels a total of 25 kilometers from his house to his office. On his way to and from work, he opens his car window and calls on passersby to offer them a free ride, "Do you want a ride, it's for free!" But it did not actually turn out well for him; the best reaction he got was getting ignored; most people thought that he was crazy and some even threatened to call the police. One day when he called out to a woman who appeared like she was on her way to work, the man beside her threw porridge on him.
Of course, there were good days, too.
One day, he passed by a woman carrying a child covered in blood. Those who have lived in China probably would know that, unfortunately, we live in a society where there are not many people who would offer a hand in situations like this. People are afraid to get caught in other people's trouble. But Wang Yong took the mother and child in his car and brought them to the hospital. And after making sure that the child was treated and was all right, he left without saying a word.
A few days later, passing by the same road, he saw an old lady carrying a paper with something written on it, on the same spot where he found the mother and child.
"Where are you, kind soul?"
He thought that she was a relative of the mother and child he had helped, so he stopped his car and told the old lady, "That man for sure did not do it for recognition, so there is no need for you to look for him," and sent her home.
The story sounds like it's from a movie, but it's a true story, with a happy ending that came much later.
The Internet age and the benefits of matching supply and demand
Beyond the good intentions of the individual, approaching and calling out to people one by one will not really accomplish much. Wang Yong therefore thought of launching a website on the Internet to widen the scope of his advocacy. The year 1998 was the time when the use of personal computers was starting to gradually spread to individual users in China.
The initial sharing scheme was rudimentary: people who are willing to take other people and those who need a ride indicate the location and time of their departure and destination on the website, and people contact each other by email or mobile phone. Despite its crudeness, it was a dimension different from calling out to passersby. The Internet has significantly increased the efficiency of matching those who want to give a ride and those who want a ride.
This trend has eventually caught the attention of media, and "順風車" (shùn fēng chē, "ride-sharing")became a buzzword. Allow me to tell you a personal story at this point: at that time, I was writing a column about newly coined words and buzzwords for a Chinese language study magazine in Japan, and I featured the word "順風車" in March 2006. It was the time when the development of Beijing was expanding to the surrounding areas, the number of people owning cars was increasing, and traffic was starting to become a serious social problem.
The uptake of the smartphone became the turning point
The uptake of the smartphone became the major turning point for the ride-sharing economy in China. The explosive spread of smartphones started around 2011. When people started having smartphones, it became possible to accurately determine both the "space" for taking other people in one's car (in terms of "who, when, and where") and the "need" for transport (in terms of "who, when, and from where to where").
This triggered rapid progress in ridesharing. In 2012 Chinese New Year, China Central Television aired a program hosted by a group of people that included Wang Yong and a famous TV personality to launch a campaign urging people to share a ride in going home to their provinces. That year saw 600 car owners offer seats in their car for free to around 1000 people returning to their hometowns. The event grew bigger each year, with 10,000 people sharing rides the following year in 2013, and 25,000 in 2014. It was the start of the widespread acceptance of the sharing economy concept of ride sharing.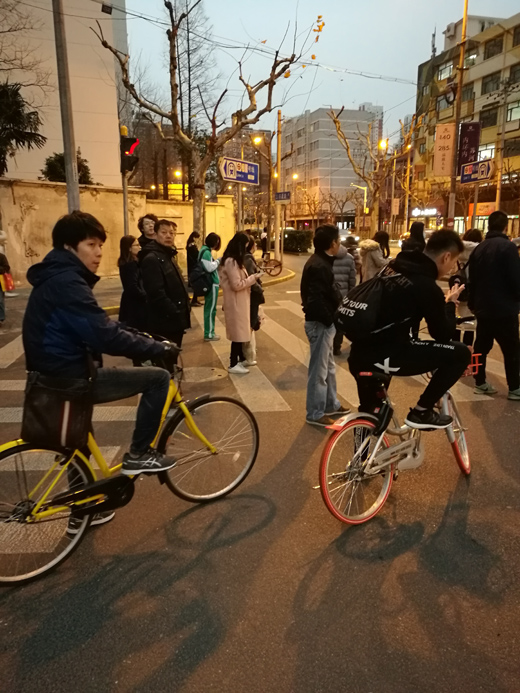 Inability to meet demands simply with "effective use of resources"
As ride sharing continued to grow, its limitations also became apparent. Other than the safety and legal problems, the biggest problem was the inability of the supply of cars (seats) to meet the demand. Ride sharing is a social movement premised on goodwill and is offered free. Although some shared gasoline money, it was basically an act of personal goodwill, the main purpose of which was to effectively use underutilized and idle social resources.
This in itself is a meaningful endeavor, but goodwill alone cannot adequately meet the demand for ride sharing on a bigger scale. It had become difficult to meet individual demands for "going to places they want to go, anytime they want." In that case, as a natural consequence, some would now be willing to pay some amount of money to use a car anytime and anywhere they want.
Companies such as DiDi, the leading provider of vehicle dispatch services in China today, were born at this perfect timing when users have become more willing pay for sharing services. DiDi ventured into the ride-sharing business in 2014, and the following year, 2015, saw the start of paid "順風車" ride-sharing services in China, four years after the campaign urging people to share a ride in returning to their hometowns was launched. From this point onwards, China's sharing economy undergoes a major transformation.
From "goodwill" to "business"
Initially, DiDi launched a Chinese version of America's Uber ride-sharing business, wherein ordinary citizens use their own cars to earn additional income as a sideline. Gradually, however, drivers shifted to ride sharing as their main source of income, with an increasing number of cases wherein the company provides the cars—slowly diluting the sharing economy hue. In other words, it had become impossible to meet the rising needs by relying only on a model based on "utilization of idle resources."
In July 2016, the Chinese government enacted the "Interim Measures for the Administration of Operation and Services of Taxis Subject to Online-booking" to define the management conditions for ride-sharing companies. The law required official permits for operating Uber-like ride-sharing operations that use private vehicles and stipulated rigid qualifications for drivers. The same rules applied to payride-sharing services. This dealt a decisive blow that virtually prevented ride sharing that is based on use of private cars to earn income in China's major cities.
The free ride-sharing scheme started by Wang Yong still continues today, but only to a limited extent. I won't go into the details here, but Wang Yong himself had actually also attempted to start a business based on ride sharing with funds from private investors and government, which did not take off, however. It took DiDi and other IT companies to achieve success in launching full-scale business from the ride-sharing concept.
What is Sharing Economy?
The major reason for the huge success of car dispatch services started by DiDi and other new companies lies in the thoroughness by which they have pursued the concept of "matching" the demand and supply. (I would like to thank Professor Mariko Watanabe of Gakushuin University Faculty of Economics, a respected researcher and a friend for 20 years, for providing inputs for this section).
What is sharing economy? Based on the 2015 White Paper on Information and Communications in Japan issued by "the Ministry of Internal Affairs and Communication (MIC)", sharing economy "typically includes services for mediating the lending of personally owned, idle resources (including skills and other intangible resources) and provides the advantage of providing income to lenders using their idle resources and of enabling borrowers to use the resources without having to own them." In other words, sharing economy can divided into the two main points of "owning" and "using."
It is clearly more efficient for tourists and business travelers to use (share) houses owned by others instead of buying or building a house in the places they go or visit. This is provided by hotels and inns. The same is true for means of transportation; usually it is more efficient to use existing resources at the time they are needed, rather than owning them. These come in the form of taxis, rental cars, rental bicycles, etc., which are age-old means of transportation. In other words, the sharing economy format itself is not something new.
"Sharing" or "Matching"
The recent rapid growth of the sharing economy can be attributed to the evolution of IT, which paved the way for dramatic advancement in methods for matching "idle resources" and "borrowers" defined in the MIC white paper. Advancement in IT made it possible to accurately ascertain both the demands in terms of "when, where, and who", and the available idle resources in terms of "when, where, and what" for a wider audience of users. This brought about significant convenience to age-old sharing services, bringing about something that is "new."
Bike-sharing: making full use of matching functions
We see this concept more clearly in the bike-sharing industry, which has gained much popularity in China and can be seen in some parts of Japan as well.
Services offered by Ofo and Mobike, the two major bike-sharing companies in China, are both based on the sharing of bicycles, but other than during its early stages, Ofo virtually does not include the element of "using idle resources" in its business model. The company, which develops and produces bicycles designed for the sharing business, focuses mainly on improving the accuracy of matching.
Improving matching accuracy means, essentially, creating the condition wherein "users have ready access to the resource they need at the time they need it." The company uses global positioning system (GPS) and a smartphone app to determine "who" wants to use a bicycle, "where" and "when." And by placing a large number of their bicycles everywhere in the city, they make them readily available to users at the time they need them. By realizing a constantly high level of matching in needs and supply, the service is extremely convenient. In Shanghai, where I live, bicycles have become an essential means of transportation even for me.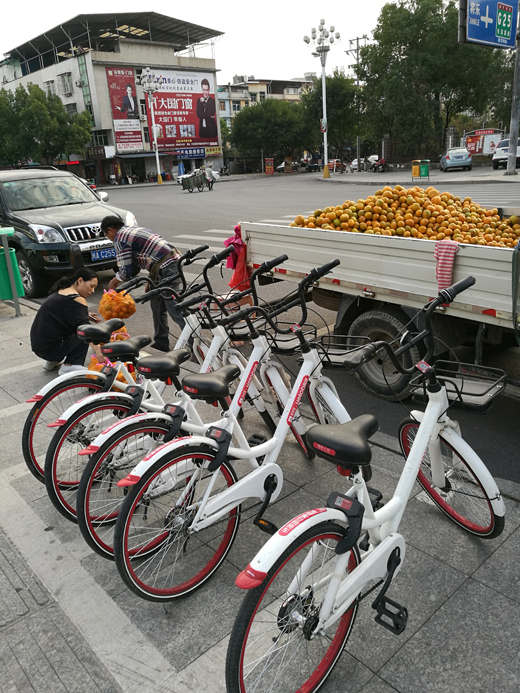 In cities, therefore, there is no more need for owning your own bicycle. Other than bicycles for sports and other special models, production of bicycles has significantly gone down. Likewise, the use of private vehicles and taxis for short-term distances has dwindled, resulting also to lesser traffic congestion. This points to how the accuracy of matching has changed people's behavior.
Eventually, however, this gave rise to an excessive number of abandoned bicycles throughout the city, with mountains of disposed bicycles that were used without permission, turning into a major social problem. This wasteful use of resources in the name of sharing economy has evoked major criticism even within China. This situation has come about because service providers had resorted to infinitely increasing the number of their bicycles distributed throughout the city as the most effective means to achieve utmost accuracy in matching.
Entrepreneurs in the digital world
This gives light on the reason why the ride sharing (順風車) advocated by Wang Yong and others did not take off despite receiving society's empathy and approval. What Wang Yong aimed for was "sharing" in its true sense: creating an efficient society by effectively using resources based on goodwill. This desire to change society brought about a social reform movement. Of course, this is a meaningful endeavor that played a major role in changing people's consciousness. However, it was not able to achieve independent growth as a system simply as it is.
DiDi, Ofo, and Mobike, however, were established by entrepreneurs who grew up in a digital world. From the beginning, their ultimate goal was to leverage the accumulated data to figure out how to readily provide users with products and services "anytime and anywhere they are needed."
As a result, in major cities in China, using a single app, you can book taxis of your liking to pick you up anytime and anywhere, use cars that you can ride and drop off anywhere you want, choose dishes from hundreds of menus and have them delivered at your house in an instant, or buy from 24-hour unmanned convenience stores that have all the basic necessities within your apartment premises. One after the other, services and products that you can avail of anytime, anywhere, have become a reality. All these were born out of the pursuit of utmost accuracy in matching.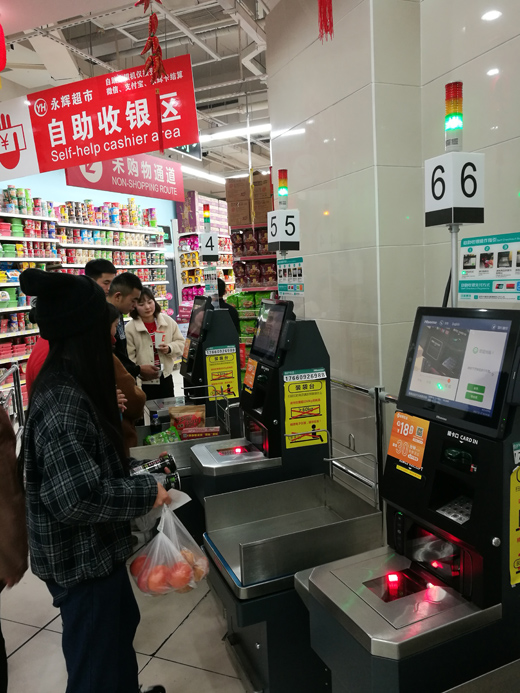 From Japan's perspective, China's sharing economy has focused too much on the sharing component. The essence of the sharing economy business in China is in the improvement of matching accuracy through the use of big data, from where competitive power is derived. There is a need to ponder deeply on this truth.
China: taking the lead in the utilization of personal data
Professor Watanabe had the following to say: "Jack Ma (founder of Alibaba [note by Tanaka]) brought about major transformation of the old-fashioned distribution and finance industries by overcoming inconvenience to individual users through the use of technology for generating and sharing information. The Chinese economy is undergoing transformation into a more efficient economy through the proactive use of information. China's per capita GDP will continue to increase. Japan, on the other hand, which is having difficulty incorporating the benefits of big data, would possibly see the day that it will lag behind China in terms of per capita economic standards sooner than expected. ("Creation of a gigantic economic platform by Alibaba" Diplomacy Vol. 46. December 2017, Ministry of Foreign Affairs publication (in Japanese))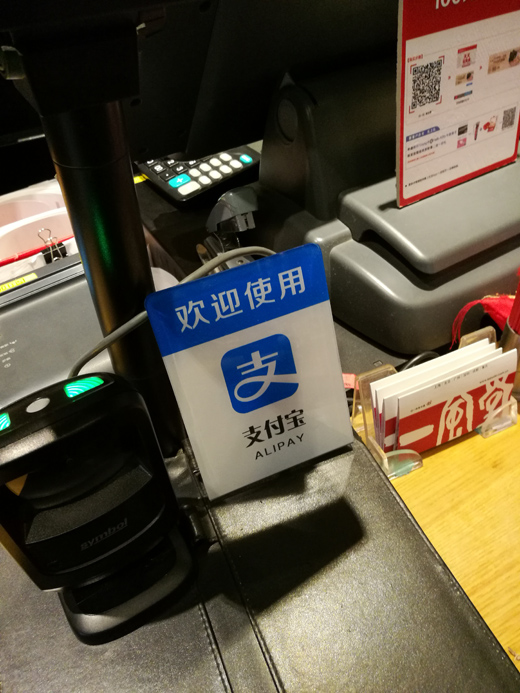 Also, as has been mentioned several times in this series, as shown by the establishment of a personal credit assessment system in China ("Credit" is changing the Chinese people: China's incredible version of a credit information system in the smartphone era (in Japanese)), the Chinese society has overwhelming advantages over advanced countries like Japan in terms of the accumulation and utilization of big data (whether rightly or wrongly). China's competitive strength actually lies in its having created systems for offering services and products that cater to various individual needs and preferences, "anytime and anywhere they are needed."
In this sense, therefore, China can be considered as the ultimate "leader in matching." As pointed out by Professor Watanabe, the Chinese market for the sharing economy has great potential to acquire more sophisticated functions in the near future. With its 1.4 billion population, the impact of precise matching in this giant market is immeasurable. I think Japan can learn many lessons from China's sharing economy.