Major US bank tries to capture hearts of young generation through banking app for millennials
September 25, 2018
How often do you usually go to a bank? Or, how many times a month do you login to your mobile banking service? Due to the rise of many types of new financial startups (hereinafter, FinTech companies), banks are having a tough time strengthening their connections with the millennial generation. Against this background, JP Morgan Chase (hereinafter, Chase Bank), has rolled out a new mobile app targeting the millennials.
This is a report of my actual experience using the new banking app, Finn by Chase (hereinafter, Finn).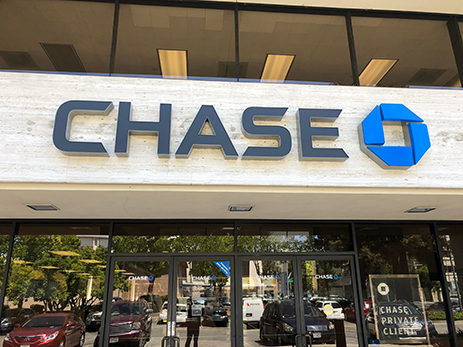 Millennial generation
Millennials, a generation that grew up in an age where Internet is part of everyday life, are considered different from the other generations in terms of their consumer behavior, lifestyle, and sense of values. Financial institutions have conducted various researches(1) to define the millennial generation and analyze its consumer behaviors. Among others, the Pew Research Center defines the millennial generation as those born from 1981 to 1996. This group accounts for more than 20% of the American population and around 30% of the world's population(2).
(1) https://www.atkearney.com/communications-media-technology/article?/a/the-battle-for-smart-home-open-to-all
(2) Nihon Keizai Shimbun (August 16, 2016)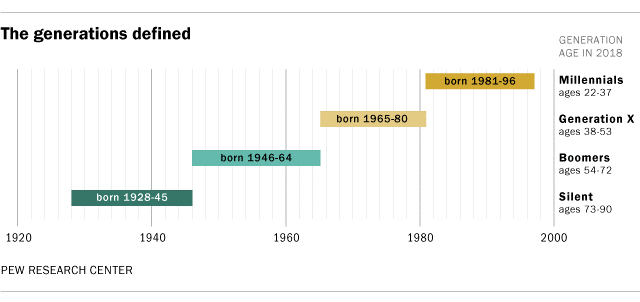 Being the upcoming main consumer demographic, their financial involvement is foreseen to increase through increased asset formation and regular income as they gain employment. They are therefore an important generation from the point of view of financial institutions. As a strategy to capture this demographic, Chase Bank launched Finn, a new banking app.
What is Finn?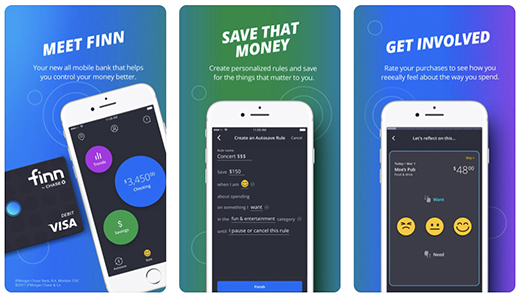 Chase Bank conducted trials of the banking app from October 2017 at the state of Missouri and rolled out the app across the US in June 2018. Finn is mainly targeted at the millennials, who are considered to have less need for branch-related services (face-to-face transactions). The app allows performing all the basic banking services, such as debit card use, remittance, and ATM services, in addition to the basic checking and savings account functionalities. Also, like other financial startup services, the app has functions to help users understand how they spend their money.
Since Finn is premised on offering mobile services, customers do not have access to Chase Bank branch services; but they do have access to 24-hour, year-round customer support. Also, since users cannot make payments at amounts higher than their allowed limit, there are no overdraft fees as well as fees for maintaining the account. Further, there are no ATM charges for the use of a total of more than 29,000 ATMs (16,000 Chase Bank ATMs and 13,000 partner ATMs). I think these free services are attractive to not only the millennials, but also to all users in general.
Melissa Feldsher, Managing Director in-charge of Finn, in a press interview said regarding the positioning and role of Finn as a mobile service only provider that does not offer branch-related services, that the app is expected to help JP Morgan expand in regions where it does not have branches, like what it accomplished at St. Louis, Missouri, where it was first launched and where JP Morgan did not have a branch.
"We are not disregarding the importance of establishing branches, but the app was created for people who are looking for an end-to-end experience, so we consider it as one of the many products that Chase Bank offers to our customers."
She explained that having different unconventional products and communicating with various types of people are means to attract more customers.
Although Chase Bank spends more than 9.5 billion dollars annually on technology (3); it is generally difficult for major banks, which have robust existing systems, to incorporate new functions and services in these systems due to their extensive scale. When Chase Bank designed the new concept targeting millennials, the Bank saw that it would be easier and faster to offer the new service by establishing it as a separate service from its existing mobile banking app.
(3) https://www.tearsheet.co/modern-banking-experience/what-jpmorgan-is-doing-with-that-9-5-billion-tech-spend
Features of Finn
One of the features of Finn is a function that allows users to monitor their spending habits by rating purchases made at supermarkets or restaurants as either "want" or "need," etc.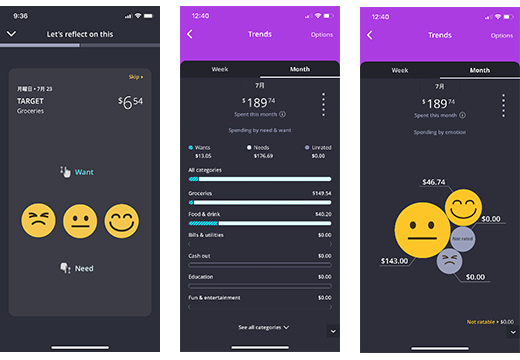 Finn incorporates the "50/20/30 rule," which urges users to spend 50% of their income to rent, utilities, and other "needs," 20% for savings, and the remaining 30% for "wants". Rating transactions as either "want" or "need," etc. enables users to monitor their spending habits and help them correct tendencies to overspend. The three types of emoticons used, which appear to have been chosen with the millennials in mind, seem to also contribute to the app's user-friendliness.
Another feature is that no checkbooks are issued through Finn. The U.S. is still very much a "checking society." Generally, users receive a checkbook when they open a checking account at a bank. But in lieu of a physical checkbook, Finn users can send a check from the app to a payee (or to themselves) as needed. In other words, they can complete payment of bills, etc. by simply inputting the recipient's address, name, and amount in the app (also allows personal payments).
Finn also has an Autosave function (for saving in small amounts).
Using the Autosave function, users can move money from their checking account to their savings account based on previously defined rules, such as "save 2$ for every purchase of more than 10$ at Starbucks" or "save 5$ for every expense rated as a "want," enabling users to save money little by little. In other words, the app incorporates ways to inculcate financial literacy by enabling users to monitor their spending habits and to save money.
Although Finn has many other convenient functions not offered in Chase Bank's original mobile banking app, these functions are similar to services already offered by many FinTech companies. Hitting major banks on their weak spot, FinTech companies had at some point been considered to "disrupt" traditional banking. On the contrary, there has been an increasing trend towards partnerships between banks and FinTech companies that leverage each other's strengths. Upon actually trying these Finn services, however, I can say that major banks have already started to venture into the domain of FinTech companies. Wells Fargo, another major U.S. bank, has launched "Greenhouse," a service similar to Finn, currently offering the app on a limited-release basis.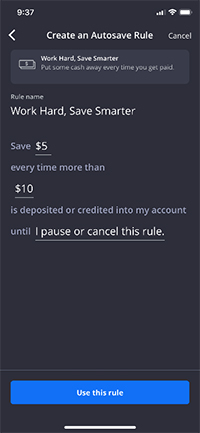 Finn is currently only available on the iPhone. Having been released only recently, there are still only around 1000 (as of early August) reviews on the App Store; but most of the comments are favorable and the app enjoys a relatively high average rating of 4.6. Although there are also negative comments about the design and the lack of functions, Chase Bank, not to be outdone by startups, claims to continually endeavor to improve Finn and promises to add more functions in the future.