NEC ventures into the drug discovery business: pursuing the possibility of developing vaccines for cancer treatment through AI technology
March 7, 2017
On December 19, 2016, as part of efforts to strengthen its healthcare business, NEC announced the establishment of CYTLIMIC Inc., a new company that promotes the development and application of therapeutic cancer peptide vaccines discovered through NEC's collaborative research with Yamaguchi University and Kochi University, signifying its entry into the drug discovery industry. This is a unique case of an IT company venturing into the pharmaceutical industry. We interviewed NEC Executive Vice President and CMO, Takaaki Shimizu, CYTLIMIC Inc. President & CEO, Shun Doi, and key persons in the field, namely, Yamaguchi University President, Masaaki Oka, and Fast Track Initiative, Inc. CEO and partner, Hiromichi Kimura, to know more about the story behind this bold challenge.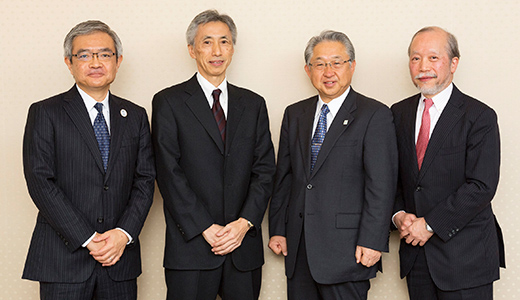 Use of AI technology enables successful development of an immunotherapy method
──It would seem that drug discovery is an area quite unrelated to NEC, being known as a company primarily focusing on IT…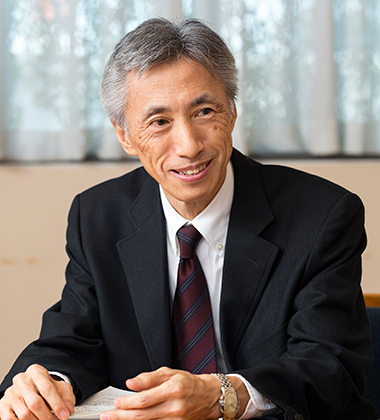 Doi:
As to the relationship of IT and drug discovery, first you need to understand the peculiar nature of cancer immunotherapy using peptide vaccines. This method of treatment is completely different from treatment through the administration of chemical substances, such as anticancer drugs, which directly act on cancer cells. Immunotherapy with peptide vaccines involves treatment of cancer and prevention of metastasis by activating the body's inherent immunity.
Oka:
I have been involved in cancer immunology research for 40 years. In particular, I worked on dendritic cell-based immunotherapy mainly for hepatoma patients at Yamaguchi University. As a result of the use of this treatment method, a few of the patients have gone into remission (complete disappearance of cancer cells), while many of them experienced cessation in the progress of their cancers. This treatment, however, requires special equipment and takes time and money. In fact, only two patients can be treated in one day. Due to its minimal side effects, immunotherapy is considered as an excellent treatment in terms of the patient's quality-of-life (QOL). Because of this, I wanted to turn it into a drug that can be used to treat more patients. To create a drug from this, we need to find the peptide part of the cancer antigens that we have so far found to be useful. I was surprised to find out that NEC's AI technology could be used for this purpose. So we immediately decided to engage in collaborative research.