The future of marketing according to Philip Kotler
February 05, 2018
Professor Philip Kotler is a leading authority in marketing and has been called the "messiah of marketing" and the "father of modern marketing." His books are read by people who study marketing in universities and companies around the world. In particular, his book entitled "Marketing Management" is considered as the "bible" of marketing by many university professors and corporate executives. He continues to travel around the world to give lectures; and for this lecture, he had come directly to Japan from Bahrain.
Philip Kotler: Born in the U.S. in 1931. Graduated from the University of Chicago Department of Economics, and obtained his PhD in Economics from the Massachusetts Institute of Technology (MIT). Currently, he is a Professor at the Kellogg School of Management at Northwestern University. At 86, he continues to teach and stand at the frontlines of marketing.
Marketing is the company's growth engine
According to Professor Kotler, marketing is currently going through dramatic changes. In this trip to Japan, what he wanted to emphasize most is that "marketing is the company's growth engine."
This column features the lectures given during the World Marketing Summit Tokyo 2017 (held on December 8, 2017 in Tokyo). The World Marketing Summit (WMS) is founded by Professor Kotler, and Nestle Japan CEO and President Kohzoh Takaoka is the President of WMS Council. The vision of this summit is to share new marketing paradigms and elevate marketing from a mere corporate management tool into a corporate strategy characterized by a high level of social responsibility. After its establishment in 2012, the summit has been held in Tokyo three times since 2014. This year, the main conference was held in Tokyo, and the satellite conferences were held in several countries including Canada, Bahrain, and South Korea.
Professor Kotler began his talk with the question, "What is marketing?"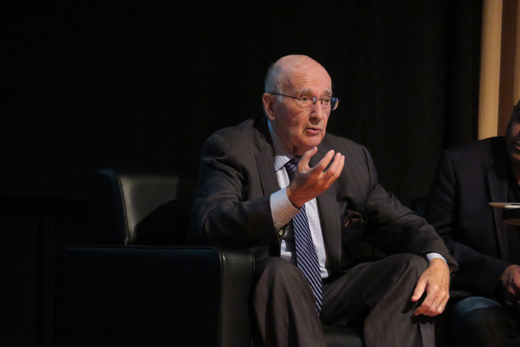 "The old marketing centered on sales, advertising, promotion, etc. Although this set of marketing skills remains correct, they need to be reconsidered in a broader light today. The new marketing must create, communicate, and deliver more superior values to target customers. Further, marketing is going through major changes. The latest view considers marketing as the growth engine of the company."
"The old marketing was about how to sell products that you have created. The new marketing is about deciding what you must create. And now, marketing is not only about whether you have created a suitable product, but also whether that product is new." Being "new" has become more important then ever, and in his lecture, he distinguished between the "new marketing" and the "latest marketing."
He also reiterated the importance of the expansion of the four P's (Product, Price, Place, and Promotion) marketing mix.
Product、Price、Service、Brand、Incentives、Communication、Delivery
These seven items are the expanded version of the 4 P's. "Good products must be accompanied by good services. Incentive, which was taken from the price, is the component that makes the person who bought a product at a high price feel good about his or her purchase."
"Building the community is important for the brand, wherein advocacy, which is the highest customer stage within the community, is the one that controls the brand. Continually buying a product of a certain company twice or thrice, is not advocacy but loyalty. Advocacy connects members of a community to each other and serves to extol a company's product and promote it to others."
"How do you get customers to this stage? This is measured by an index called the Net Promoter Score (NPS)." NPS is also referred to as the "customer recommendation level" or the "net promoter ratio" and has gained wide attention as a new index along with customer satisfaction. Professor Kotler added that "companies must correctly determine who their "natural agents" are, those who would advertise their products for them."
Disruptive Change
The words "disruptive change" and "paradigm shift" were widely used in this year's summit. CEO of 1871, Howard Tullman, pointing to many examples, explained that disruptive change is taking place right now, and emphasized the importance of undergoing change. The first example he gave was about the hospitality service company Airbnb.
Market
Capitalization
Number of
Employees
MARRIOTT
34 billion
226,500
AIR BNB
31 billion
3,100
HILTON
20 billion
169,000
Although Marriott and Airbnb have comparable market capitalization, there is a wide gap in the number of their employees. Airbnb, whose business model is renting unused rooms to those who need them, is a leader in the sharing economy along with Uber. It has become a major threat to the hotel industry, making it a prime example of disruptive innovation.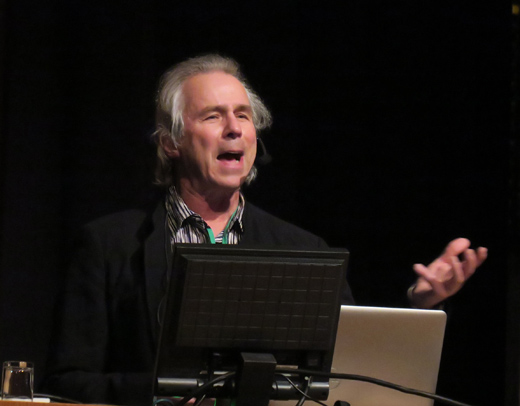 He continued by giving other recent examples, such as Google's new earphones that can instantly translate 40 languages, a new face recognition technology that is better than humans at checking ID's, voice searches exceeding more than 20% of mobile queries, JP Morgan's software that can perform in seconds what lawyers do in 360,000 hours, etc. Change is taking place at an irreversible speed.
Amazon acquired Whole Foods in June last year, and has now completed connecting 62% of Whole Foods customers to the Amazon Prime program, increasing site access by these customers to 17%.
Credit card companies have been using customer purchase data in marketing, but prediction accuracy using AI has particularly improved in recent years. Couples who divorce soon after getting married have a high chance of defaulting on their credit card payments. Credit card companies say they are now able to correctly predict impending divorce from "hotel use near one's area of residence," "sending of flowers to an address other than one's home address," "self-investment," "use of bars for single people," and other activities.
Already, online behavior of 70% of all credit/debit card users can now be tracked. The presentation also mentioned examples in the insurance, real estate, and food industries. The advantage of those who possess data will continue to grow bigger from now on.
Paradigm Shift
Rob Wolcott, Co-founder and Executive Director of Kellogg Innovation Network (KIN), gave the following explanation of paradigm shift using the example of electric vehicles.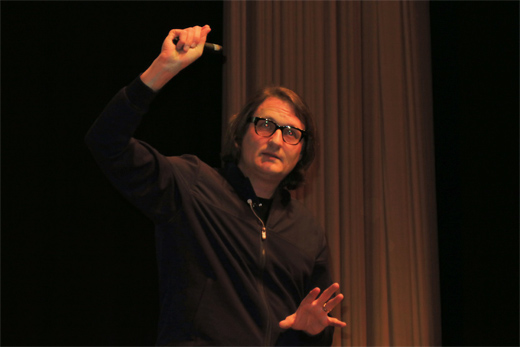 "We often hear that the spread of electric cars has been slow because there are still few "battery charging stations"—the equivalent of gas stations for regular cars—throughout the country. People are afraid of having their engines stall along the way, or running out of charge in the middle of the dessert."
"But, you should realize that this paradigm is for gasoline-fueled automobiles. Have you seen people storing a drum of gasoline in their garages and filling their own vehicles at home? Electric vehicles, however, can be charged at home. By 2025, Tesla will launch a car that will run for a few thousand miles in one charging. Do you think we would need gasoline or charging stations by then? Are we not being tied down by the old paradigm that vehicles need gasoline stations?"
In anticipation of a society where electric cars will be the norm, companies and investors around the world are investing billions of dollars in the charging station infrastructure business, to which Rob Wolcott said, "They will all lose their money. I can guarantee it."
The role of socially responsible companies
In the panel discussion at the end, Professor Kotler was up on the stage again as a panelist, where he reiterated that it is our mission to make this world a better place.
"Good companies don't say that their purpose is only to make money. They have a higher purpose: to improve the lives and develop the living environment of people around the world. Not only in Japan, but other countries as well."
His strong message not only for the Japanese companies represented in the Tokyo summit, but for all companies in general, is that marketing must be the growth engine of companies that aim to make society a better place and enrich the lives of people. He said that he hopes to focus on online marketing programs that are not limited by geographical restrictions and are accessible to students and a wider audience. He concluded on a powerful note saying, "The values that we can offer are also evolving. Our driving force should be to make this world a better place."
(This article was written based on the materials used in the presentation. All links in the article are to English websites.)
(Written by: Yukiomi Kawasaki; Photos by: Hitomi Ito)