What can companies learn from startups?
Exploring tips to creating destructive innovation
March 22, 2018
"Startup Science"*1 published in November 2017 is selling well.
Masayuki Tadokoro, the author, is an investor who has evaluated more than 1,500 start-up businesses all over the world. He is also a serial entrepreneur who has started five companies himself, domestically and internationally. The book, which is a summary of his own accumulated experiences, was reportedly revised five times as of February 2018. The book is popular among students aiming to start a new business as well as people in charge of new business development, planning departments and human resources development departments, who intend to initiate innovation from within by studying the scientific approach for starting businesses and learning how to think like entrepreneurs. We interviewed Tadokoro about what part of "Startup Science" attracted business persons and what is applicable knowhow.
*1The Japanese version was published in November 2017. The Chinese version is scheduled to be published in summer 2018. The English version is being planned at present.
A new "must-read book" through which you can gain a systematic understanding in a short period of time.
──"Startup Science" is read not only by entrepreneurs, but also by business persons of major companies.
Tadokoro:
This book was originally written for startups. However, to my surprise, it received a lot of positive feedback from persons in charge of new business development at companies. I wonder if business persons in charge of new business development and startups have a common agenda.
There are a lot of people who want to acquire the necessary knowhow and essence about business, but most entrepreneurs and business persons believe that they are too busy and do not have enough time. There are plenty of books and blogs that are useful for business, but they are a mixture of good and bad. It takes an enormous amount of effort and time to gather useful information and to master it systematically.
"All the relevant information is too scattered to be found." "We cannot understand the context regarding when and for what purpose the relevant information is useful." These are the kind of problems many business persons think about every day.
Although "The Lean Startup" (Eric Ries, NikkeiBP, 2012), which describes techniques often adopted in new business development and in starting planning, is a good book, the contents are abstract and it takes time to read it. Compared to that book, you can read "Startup Science" in three hours. This book consists of highlighting business issues and their solutions while contemplating specific methods and cases, thereby enabling complete learning and understanding of each phase.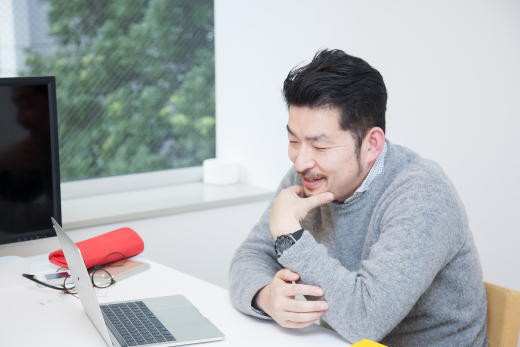 ──What are the important points when evaluating a startup?
Tadokoro:
When I assist entrepreneurs as an investor, I judge them on two points. The first is the "learning speed" of the founding members. According to a report*2, a team focused on learning grows 3.5 times faster than one that doesn't. The second is "customer insight." It is important for the founding members to fully understand customers' issues, have deep insight and know secrets that other people do not know.
For example, there is an online fashion rental service company called, "airCloset."*3For a monthly fee of 6,800 yen, the company delivers clothes recommended by a stylist directly to customers.
When the founder shared this idea with 300 people before starting this business, many people reportedly replied, "You shouldn't do that." But through verifying our hypothesis, we found out that women whose lifestyles changed due to childbirth and other life events have needs. When we actually launched the service, we initially focused on women.
To succeed in business, it is important to have an insight, in other words, whether you can find out the real causes of issues from such hypothesis verification.
*2 From Startup Genome Report.
*3 Established in February 2014. Head office is located in Minato-ku, Tokyo. 150,000 members in total in Japan as of February 2018.
Start-up techniques and collaboration method useful for big companies
──Start-up companies and big companies appear to be on opposite ends of a spectrum. What is the biggest difference between them?
Tadokoro:
To succeed, the following four keywords are important.
Can (Do you have enough resources or knowledge?)
Needed (Is there a real need?)
Get paid (Can you establish a business model and make a profit?)
Want (Do you like to do it yourself?)
Big companies have plenty of <Can>, <Needed> and <Get paid>. Big companies have abundant resources and knowledge as well as enough facilities for verification of needs through research and experiments, and have the ability to establish business models. On the other hand, the strength of startups is <Want> only.
Start-up founders are likely to be enthusiastic and think "I was born to do this." On the contrary, in order to address new business development, it is important for big companies to inject this <Want> into their organization, or to recruit members with <Want> and to make core members participate.
──Big companies also address new business development and carry out hypothesis verification. What can you learn from startups?
Tadokoro:
There are several ways for big corporations to create destructive innovation just like startups.
One is independent organization within the company. For example, the "Dejima model," in which a special mission project is made by the president. Amazon's online book device and service "Kindle" is a good example. Kindle and the conventional Amazon book distribution business have an "eat each other" relationship and so internal protest is likely to arise. Therefore, Kindle implemented and launched the special 'skunkworks' project from the top, and it was successful.
In addition, "Accelerator," which supports early stage startups, is effective. Accelerator provides startups with its own resources and promotes developing new business. It is a method to accelerate innovation by complimenting the shortcomings of each party.
CVC (corporate venture capital), which invests in promising external startups, is another important method to help big companies collaborate with startups. There are cases where startups and big companies engage in mutually destructive practices, but recently, many big companies invest in major startups and focus on expanding business synergies.
Both Accelerator and CVC allow start-up teams to do business on their own and also allow big companies to invest in them or to do business with them.
──Big companies are required to understand startups.
Tadokoro:
Between start-up executives, or CXOs and officials of advisory companies, a "common language" is needed in order to collaborate. One of the problems surrounding present day startups is low literacy on the side of advisors. Furthermore, VC (venture capital) coming from entrepreneurship is still limited. Sometimes a person who has no experience in launching a new business becomes a CVC. My wish is for those who support startups from outside to at least possess a minimum amount of literacy. I would be pleased if "Startup Science" could play a role in such "mutual language."
Dominating a small market is the priority.
──What are the mistakes startups are likely to make?
Tadokoro:
One often reported reason for the failure of startups is that investors set the sales volume as a KPI (key performance indicator). Demanding to procure sales volume before achieving PMF (Product Market Fit, the product customers love in the market) kills startups.
Actually, there are quite a few different KPIs according to each stage of a startup. First of all, deciding what should be the indicators is difficult.
Just believe that the indicators you want to see are improving, that things are going well, and make products accordingly. I invested nearly 10 million yen in the first company I started in Silicon Valley, but it failed. I think I manifested exactly this failure pattern.
Another thing is that you see the overall picture from the beginning. For example, you make an ad to capture customers before the product accuracy is good enough. It is like pouring water into a bucket with a hole. Beforehand, you need to make a product customers want. Do not try to satisfy 100 people. Try to satisfy 10 people to begin with. The point is to control a small market first of all. For that purpose, customer interviews to improve UX(User Experience) are important.
──Could you tell me about precautions regarding team building and tips on innovation creation.
Tadokoro:
"Every member of the team learns" is an important tip for success. The smaller the team, the faster the learning. This is the point many big companies have to pay attention to. For example, if a person without customer insight (insight for customer understanding) is involved in the approval process, he or she judges things like cost and marketability from his or her viewpoint, and fails to produce a disruptive model.
The above is an image of a positive cycle, but what matters most is whether primary information is accessed or not. Tooru Tokushige, president of Terra Motors*4, reportedly met presidents of 300 drone companies. Desktop research does not work. It is important to inquire targeted interviewees in the correct way. There are pages in "Startup Science" explaining the mindset needed for interviews and concrete methods.
*4 Electric automobile manufacturer established in April 2010. The head office is in Shibuya, Tokyo. The company also manufactures 2-wheel and 3-wheel vehicles.
──Japan is required to create such new industries.
Tadokoro:
I also would like to sponsor the creation of such new industries. Japanese society has unique issues such as increasing social care due to an aging society and a diminishing working population. I address these issues positively and I would like to continue activities in order to change these issues into opportunities.