NEC's 5G technologies - Supporting the networks that serve as a key social infrastructure
February 14, 2017
NEC's advanced technologies for realizing 5G
──Please tell us about NEC's efforts toward the realization of 5G.
Watanabe:
NEC has wireless and network technology assets that it has been honing for many years. We can create new services by adding new technologies to these assets.
For example, in automated driving services, it is essential to minimize transmission delays and realize a highly reliable network. To achieve this, three of the underlining technologies of 5G, namely "Massive MIMO, "Mobile Edge Computing (MEC)", and "NFV C-RAN" are very important.
NEC is verifying these technologies and formulating use cases for their application.
──Can you explain these technologies in more detail?
Watanabe:
"Massive MIMO" uses high frequency bands (microwaves) that provide a wide bandwidth and realize beam forming, which is a technology for emitting separate radio waves in multiple specific directions. If Massive MIMO is implemented in a large stadium, for example, separate radio beams can be delivered to different people in a crowd so that people can enjoy smooth video distribution without worrying about congestion.
MEC allocates some of the computing functions that are usually implemented by the core network of a telecom carrier to the edges of the network, such as wireless base stations. Because the physical transmission distance can be reduced by performing preliminary processing of data at the edge, services that require ultra-low latency such as automated driving and traffic control services can be achieved.
NFV Cloud-RAN (Radio Access Network) realizes Network Functions Virtualization by using wireless base stations for mobile phones. This technology allows wireless base station functions that used to be implemented on dedicated devices to be implemented by software on general-purpose servers. The result is that wireless networks can be managed more efficiently, thereby enabling the flexible provision of services that utilize Massive MIMO and MEC.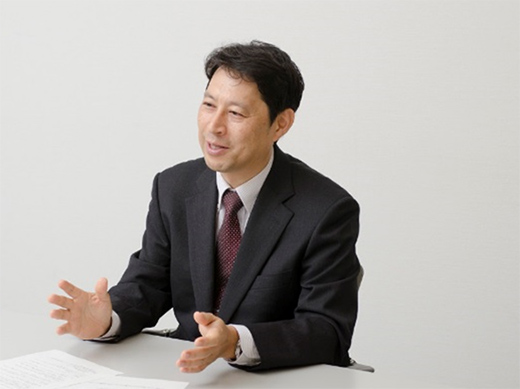 NEC provides products and solutions that contribute to society by imagining the values of their end users
──Lastly, please tell us about your hopes for the realization of 5G.
Watanabe:
One of the strengths of NEC is that we can cover the three underlying technologies for realizing 5G in a well-balanced manner. We believe that our mission is to create products and solutions that can contribute to society by developing these underlying technologies. When developing services and applications, it is important to think of how we can meet the needs of our customers rather than just thinking like an engineer. We believe it is vital to always imagine the values of the end users when we develop products and services.
We think that 2020 will be a critical milestone for practical application of 5G in that it will provide us with the first opportunity to utilize our 5G technologies. But we also need to look beyond 2020, and think about how we can continue to create new applications and contribute to society by providing high value to the users of these technologies. Going forward, we aim to continue working on the development of innovative and new applications for 5G with our partners.